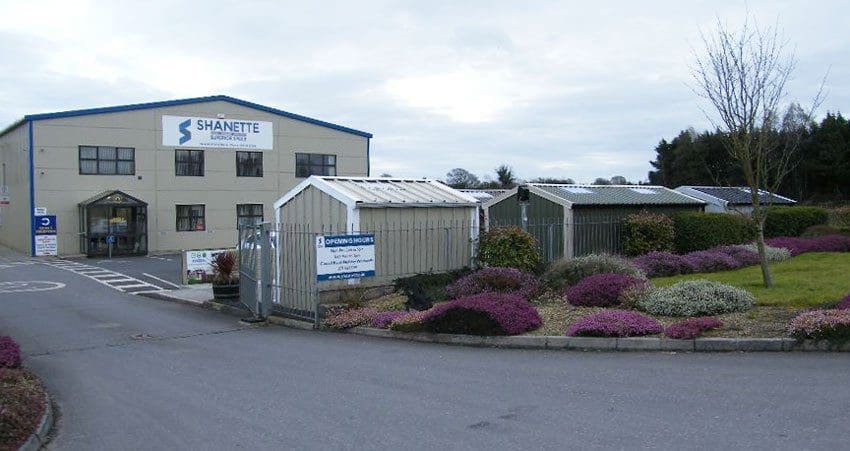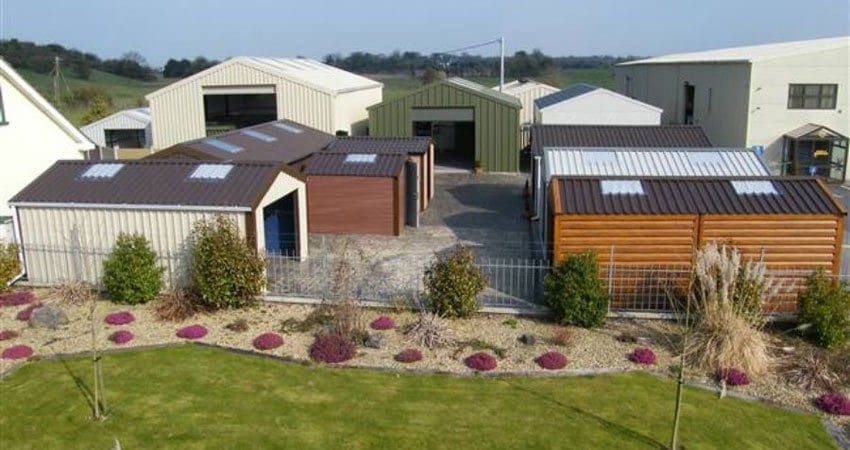 No. 1 Manufacturer
We are the no.1 large scale manufacturer off-site produced steel sheds and garages in Ireland​
Safe and Strong
We provide our customers with safe and strong steel building's manufactured to CE EN1090 Certification
Purpose Built Production Facility
Our Kilbeggan location utilizes a purpose built production facility and a large display area.

Units on display in our Kilbeggan Show area
4.2m x 3m Bronze Range Shed
5.2m x 3m Vertical Gold Range Shed
5.2m x 3m Silver Range Shed
5.2m x 3m Gold Range Garden Room
6.2m x 3m Gold Range Unit divided into 2no rooms

6.2m x 4m Bronze Range Garage
8.2m x 4m Silver Range Garage
9.2m x 5m Gold Range Garage
9.2m x 6m Gold Range Garage divided in 2
9.2m x 7m Gold Range High Storage Unit
12.2m x 9m Gold Range High Storage Unit
9.2m x 6m 80mm Insulated Chalet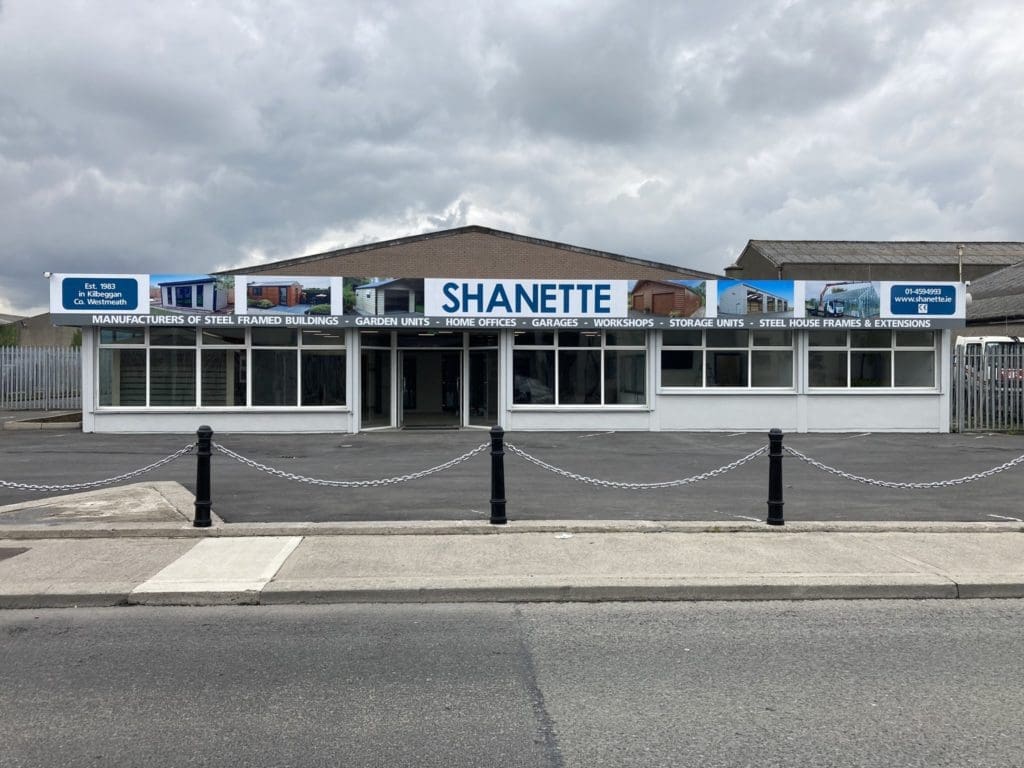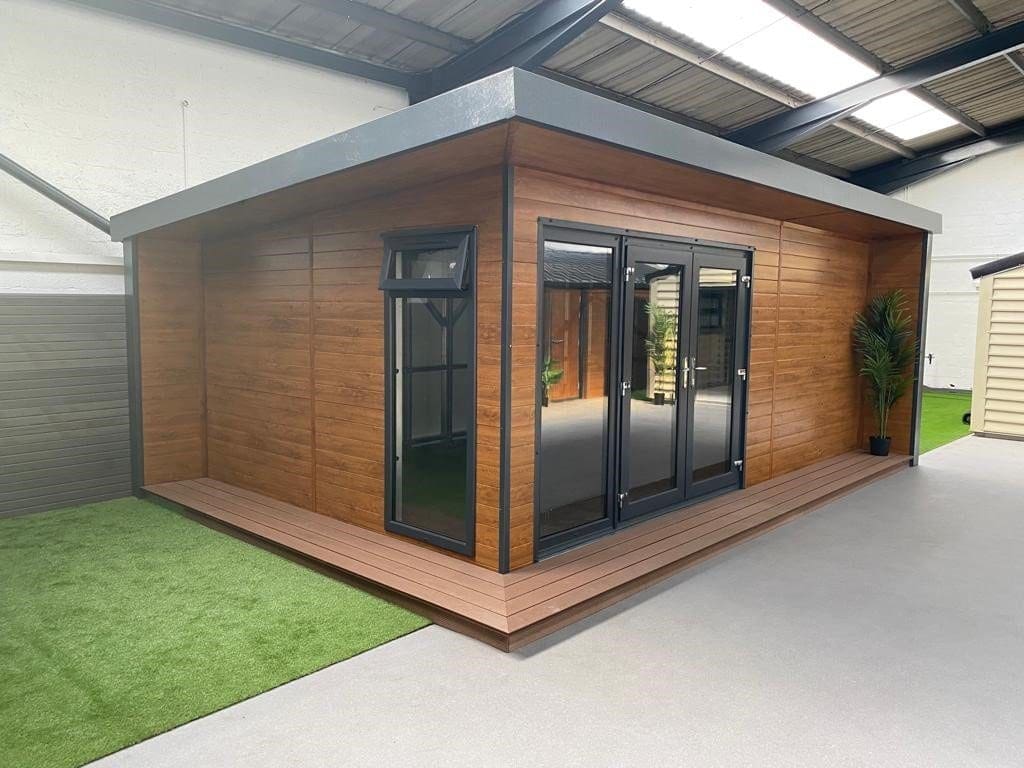 Shanette are delighted to announce the opening of Irelands only INDOOR shed display area in Dublin 12.
160 JFK Road, JFK Industrial Park, Bluebell, D12 PY54. Our new show area is very accessible and has plenty of free car parking.
Units on display in our Dublin show area.
3.2m x 3m Bronze Range Unit
4.2m x 3m Silver Range Unit
5.2m x 3m Gold Range unit
6.2m x 3m Gold Range

6.2m x 4m Gold Range Garden Room
6.2m x 4m Bronze Range Garage
5.2m x 4m Gold Range Unit- Brosna Model
6.2m x 4m Gold Range Unit- Shannon Model
8.2m x 5m Gold Range Garage
6.2m x 6m Gold Range Garage
9.2m x 7m Gold Range High Storage Unit

Dublin Sales Manager
Stephen Handy
Kilbeggan Sales Manager
Damian McLoughlin
Kilbeggan Sales
David Byrne
Dublin Sales Manager
Stephen Handy
A Brief Introduction to Shanette Sheds
Shanette Sheds are the original, off-site, sectional built, Steel Buildings & Sheds manufacturer in Ireland.
Established in 1983, we are the largest & longest established manufacturer of Sectional (Panel form) steel buildings in Ireland. Make no mistake, we are different to the other shed companies you might see, we are professional steel building manufacturers with a proven, reliable track record.
Our buildings are designed using the latest 3D computer modeling to withstand the forces of wind and snow to European construction standards, and are built using high strength structural steels. We produce quality steel buildings at competitive prices, direct from the factory. With over 39 years experience manufacturing sectional-built Steel Buildings & Sheds, our level of expertise and know-how is second to none. If you want a well built steel shed that is manufactured with strength, safety and quality in mind look no further.
The strength, quality of workmanship and finish of our products are unmatched by another shed company and if you don't believe us please visit our sales and display area so we can talk to you and show you!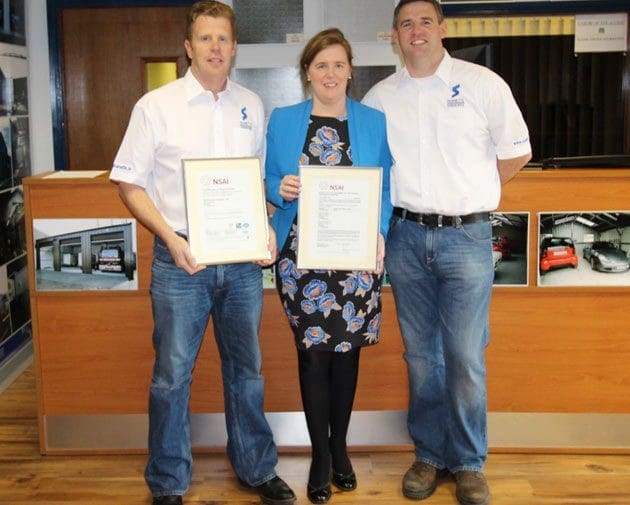 Managing Director : Darren Keoghan
Office Manager : Elaine Keoghan
Director : Thomas Keoghan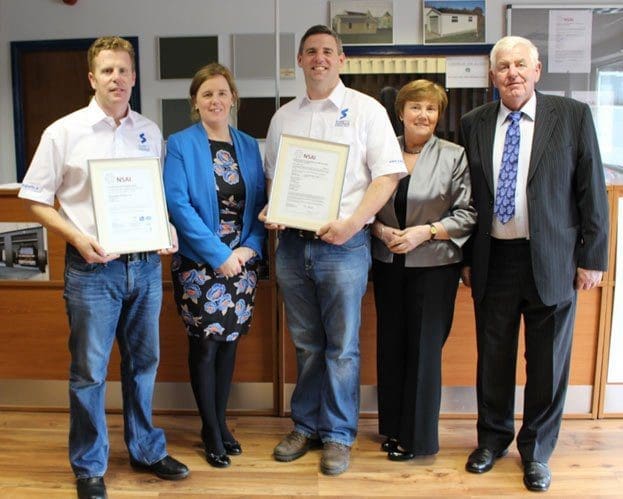 Managing Director Darren Keoghan
Office Manager Elaine Keoghan
Director Thomas Keoghan
Founder Ethna Keoghan
Founder Sean Keoghan
It all began in the late 1970's when husband and wife team, Sean & Ethna Keoghan (hence the name "Shanette") identified a gap in the market for quick built outdoor storage buildings manufactured from steel cladding. The idea was to have a quick fit storage product that would be secure, convenient, movable & maintenance-free. These new product's would also have to be pleasant to look at and safe and easy to use. After much planning and research the first samples were produced in the late 1970's & full production started in the early 80s.
The company is now operated by the second generation of the Keoghan family in the form of Managing Director Darren Keoghan, Production manager Thomas Keoghan and Office manager Elaine Keoghan with Sean and Ethna still having prominent roles in the company.
Our sectional sheds were a very new concept back in the 1980s, showing our company founders were ahead of their time. A lot has changed in nearly thirty years, today off-site construction is common place, due to the benefits it offers to the customer, from quality controlled manufacture to exact build times on-site.
Humble Beginnings & the progression of sectional-built Steel Buildings & Sheds manufacturing
From humble beginnings we now operate from a 14,000sqft manufacturing plant with an extensive display and sales area, located in Kilbeggan, Co. Westmeath in the heart of Ireland. It is a purpose built production facility, with the very latest computer controlled steel working machinery, so we can provide our customers with safe and strong steel building's manufactured to CE EN1090 Certification.
Our factory manufactured shed systems ensure you the customer get what you want, when you need it! Today and every day, we give our customers the best value and quality in steel sheds, so you can put your trust in the Shanette brand.
For over 37 years our steel buildings have been delivered and installed with great pride into homes and businesses all over Ireland by our own fleet of trucks and experienced delivery crews.
Constant research and development has lead Shanette Sheds to become the No.1 large scale manufacturer off-site produced steel sheds and garages in Ireland today and for many years to come.
In September 2016 we were awarded the CE Mark by NASI and Shanette continue to be the class leaders by becoming the first manufacturer of sectional steel buildings in Ireland to be awarded this prestigious award.