Home Offices
Insulated Home Offices with a wide range of sizes & styles to choose from. In the current climate the home office has become our go to room for working from home. A separate insulated home office in your garden has the advantage of having a quite space to work from with no interruptions from your family and no time wasted in traffic!  As a result of having an office in your garden you become a more efficient worker and you can close the door in the evenings and switch off from the office!
Working from home
We are all learning that the ways we worked prior to this pandemic may not have been as efficient as we thought. Perhaps this is because the normal interruptions of phone calls, emails and various other "pings" that demand immediate attention are much reduced.
Home Offices Gold Range
The ideal product for a cosy home office is our Gold range units.  The Gold Range home office comes with 40mm fully insulated walls and roof panels. In our FULLY Insulated sheds we use insulated composite panels with 40mm thick insulation and as a result are of a very high quality with a proven U Value. 80mm roof & wall insulation is also available as an upgrade.
There are two different Gold range finishes available in different price points. OPTION 1 is a  Horizontal Flat panel that comes in a Wood Effect Golden Oak, Goosewing Grey or Olive Green and has an Anthracite Grey roof with clearlights as standard. OPTION 2 is a Vertical Box Profile Finish which has 7 colours to choose from. Additional external finishes can also be added with a Shiplap, Plank effect or Fortex finish to choose from. POA.
The composite panels have a metal sheet each side of the insulation, the outer sheet is PVC coated for long lasting climate protection and the inner sheet has a washable white metal backing leaving the unit bright inside.
These units have the advantage of retaining heat when heated. All insulated units have to be adequately heated to achieve ideal dry storage conditions.
Polycarbonate clear-lights are standard on all units. You can omit these if you wish.
Framework made from heavy duty structural grade, hardened, fully Galvanised sections 100mm Frames- strongest on the Irish market
Aluminium gutters are included in Black, White or Anthracite Grey
Large selection of exterior finishes, doors & windows to choose from
 All Shanette buildings are CE Certified
All home offices can be designed and manufactured to your requirements with a large selection of uPVC doors, windows and exterior finishes available. See below for more details. For more information on all our home offices call Dublin 014594993 or Westmeath 0579332294
Shanette do not do wire or complete the interior fit out for your home office.
Sizes available
3.2m x 2m
3.2m x 3m
4.2m x 3m
5.2m x 3m
6.2m x 3m
Larger sizes also available.
Find out about the concrete base you will require for your home office Concrete Bases
Home Office

Working from home 

Business Start ups

Hobby Rooms
Home Office

Working from home 

Business Start ups

Hobby Rooms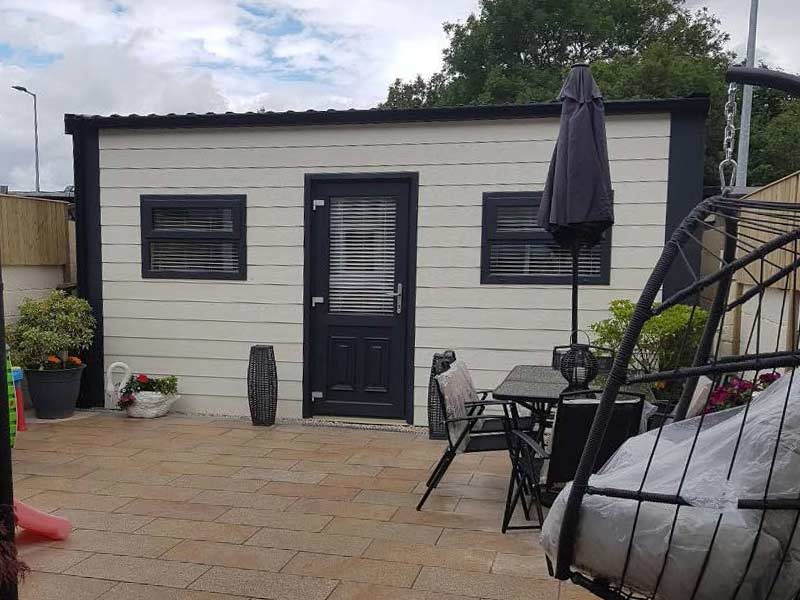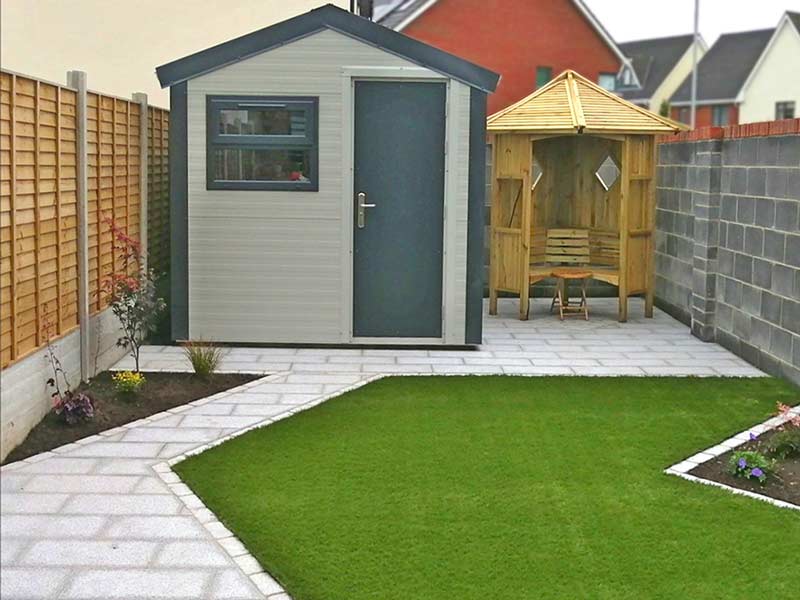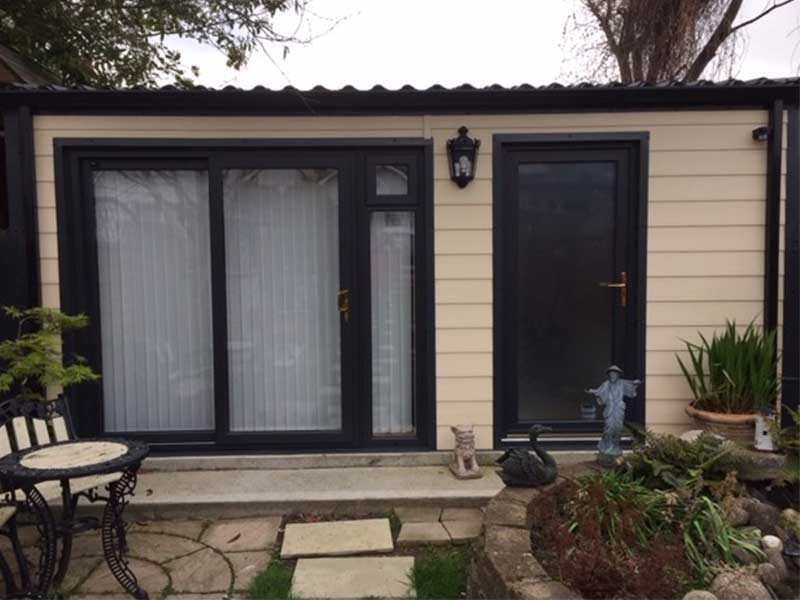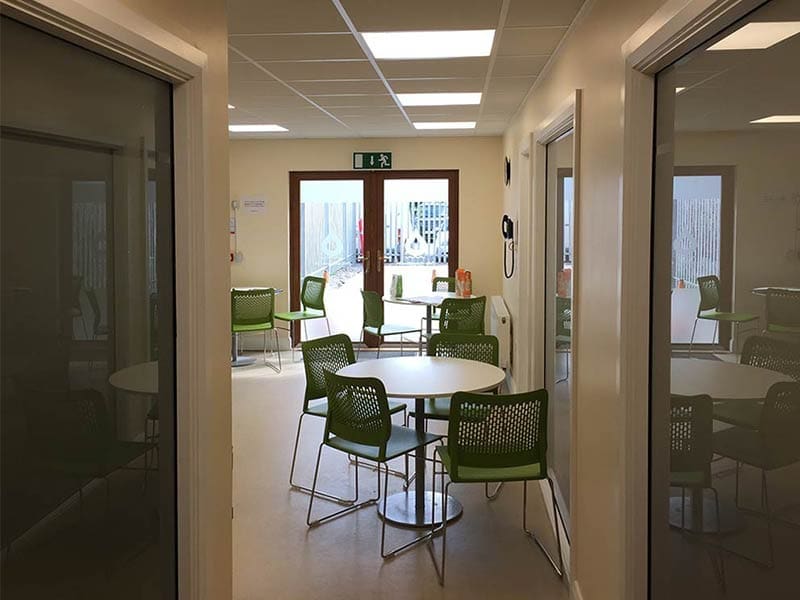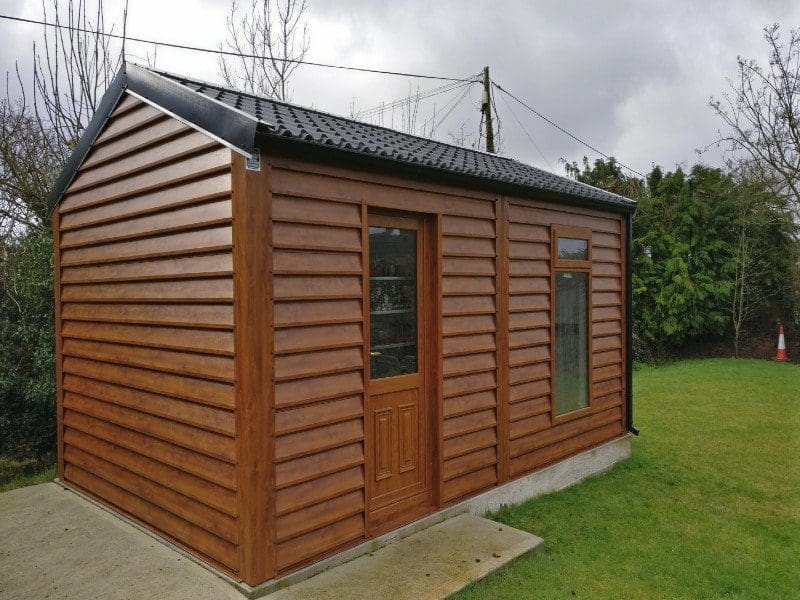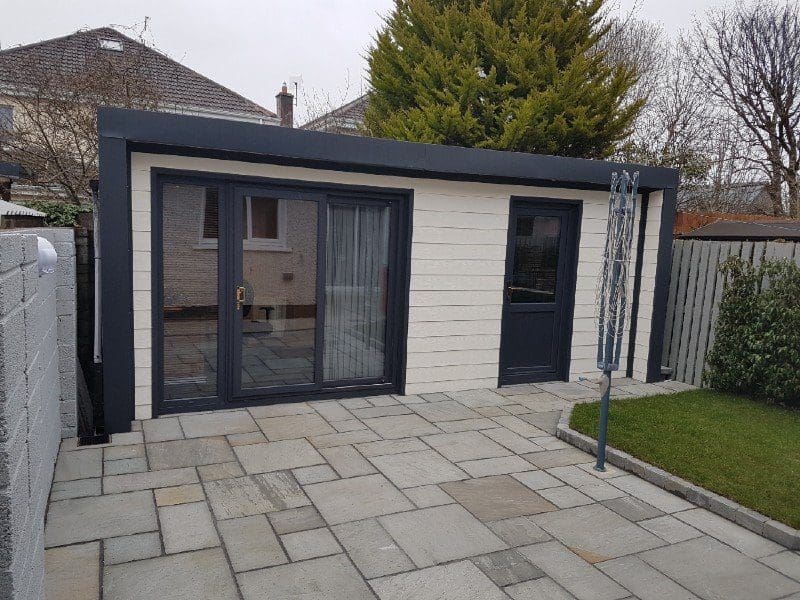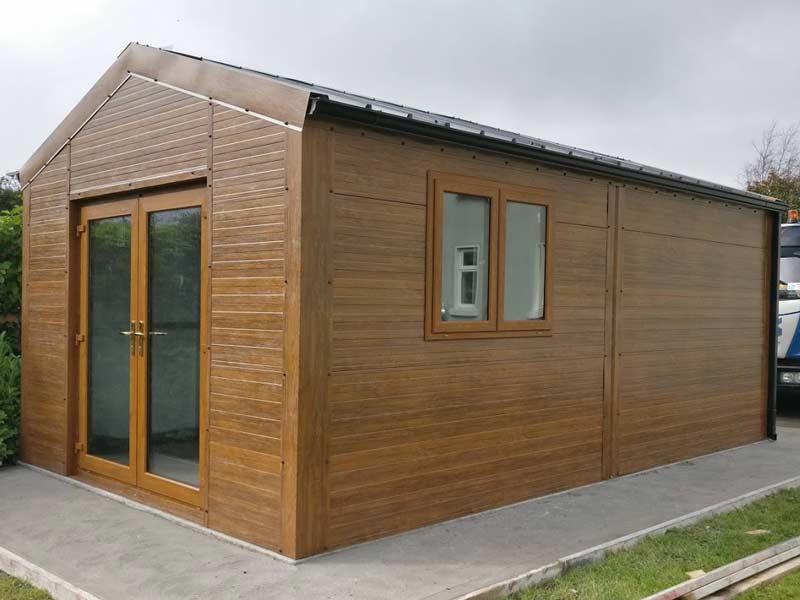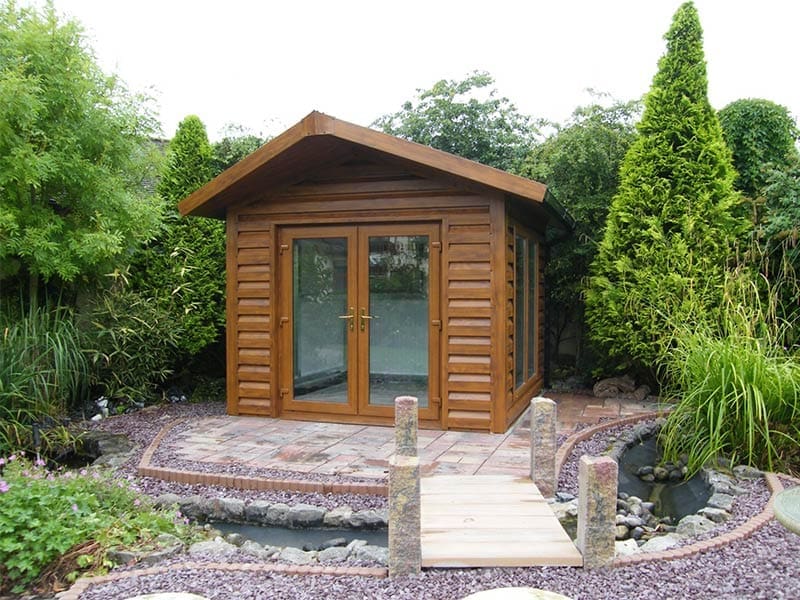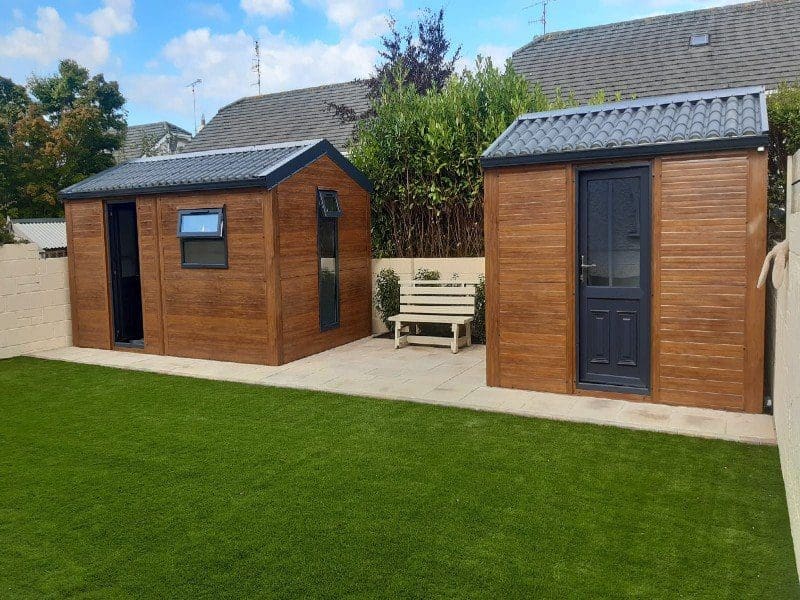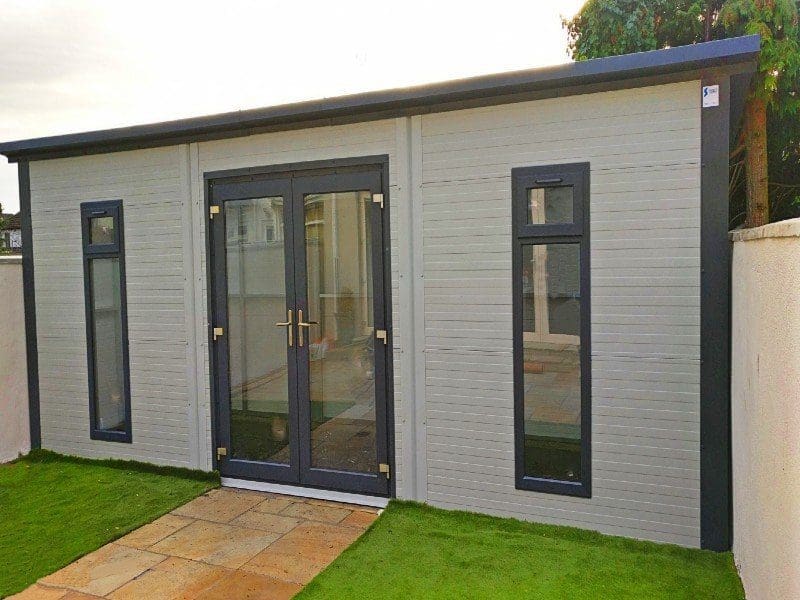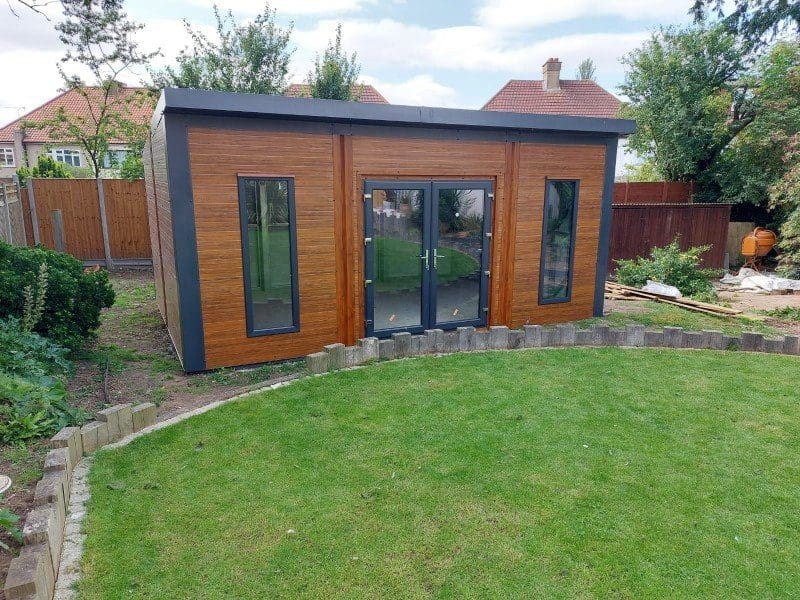 Gold Range Garden Sheds are ideal for :
Home Office

Working from home 

Business Start ups

Hobby Rooms
Contact us for more information
Vertical Box Profile Colour Range - Gold Sheds